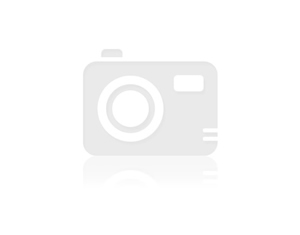 When I was buying my last car about a year ago I considered a number of things. I decided in the end that one of the most important things to me was how much it would cost to run. Well that was probably the second most important thing as firstly it had to fit down my ridiculously small drive! There are number of factors to consider when considering the cost of ownership of a car. It isn't just about the miles per gallon the car will do. This does have a big baring though obviously. The cost of keeping the car maintained is also important. Some makes are notorious for costing a lot of money to keep on the road.
Think About MPG
The biggest aspect to consider probably is the MPG the car can do. If you choose a car than can achieve 50mpg then your petrol bill is going to be half that of one that can only do 25mpg. The easiest way of getting a car with high mpg is to buy a diesel engined car. However as diesel is more expensive than petrol be sure there is a significant difference. Buying a car that will get high mpg doesn't have to mean you buy a boring and dull car. Many of the top brands offer a diesel version of some of there more performance orientated models. For example the VW Golf offers a very quick diesel powered model. The other advantage of buying a car that will do more miles per gallon is that it will usually mean emissions are reduced. This is not only good for the environment but in the UK it will also mean your road tax is lowered. You can cut your road tax in half by choosing a car that falls in to a lower emissions band.
Don't Forget Maintenance
When you are buying a car you should also consider how much it will cost to keep it maintained. Makes such as Toyota, Honda, VW etc are notorious for being more reliable than some of the others. However when things go wrong it can be more expensive to get them right again. Makes such as Ford which haven't always had the best reputation for reliability have improved greatly and the cost of fixing problems can be much lower.
Smaller Engine
If you have already picked a car without considering the cost of ownership then you can consider choosing the same model with a smaller engine. You should get increased MPG and lower tax if you do this whichever car you have picked. It is nice to have a quick powerful car but you can save money by giving up a bit of that performance. Plus you hardly ever get to feel the benefits of a fast car using it on the road anyway.
Where To Buy Your Frugal Car
The biggest expense with cars is obviously buying them in the first place. It is always wise to buy as new a car as you can afford as they are likely to be more reliable and should cost you less to run. You also need to consider whether you are going to buy privately or from a car dealer. Buying privately is usually cheaper, about 5-10% in most cases but you are taking more risks. If you buy from a dealer that is trusted locally you will pay a little bit more but you can usually be fairly sure the car is going to be ok. Car supermarkets are very popular and some of them have a bad name and over value their cars but the good ones are one of the best places to buy a car. They will often come with a small warranty included in the price. Be sure to have a good idea of how much you should be paying before you go car shopping so you don't end up paying too much. There are a number of websites that will show you car prices but I use Auto Trader as it gives you a real feel for the market.
Our car is usually our second biggest expense after our house so buying a frugal car can give you some of the biggest savings.
Image Source – Lazy_Lightning